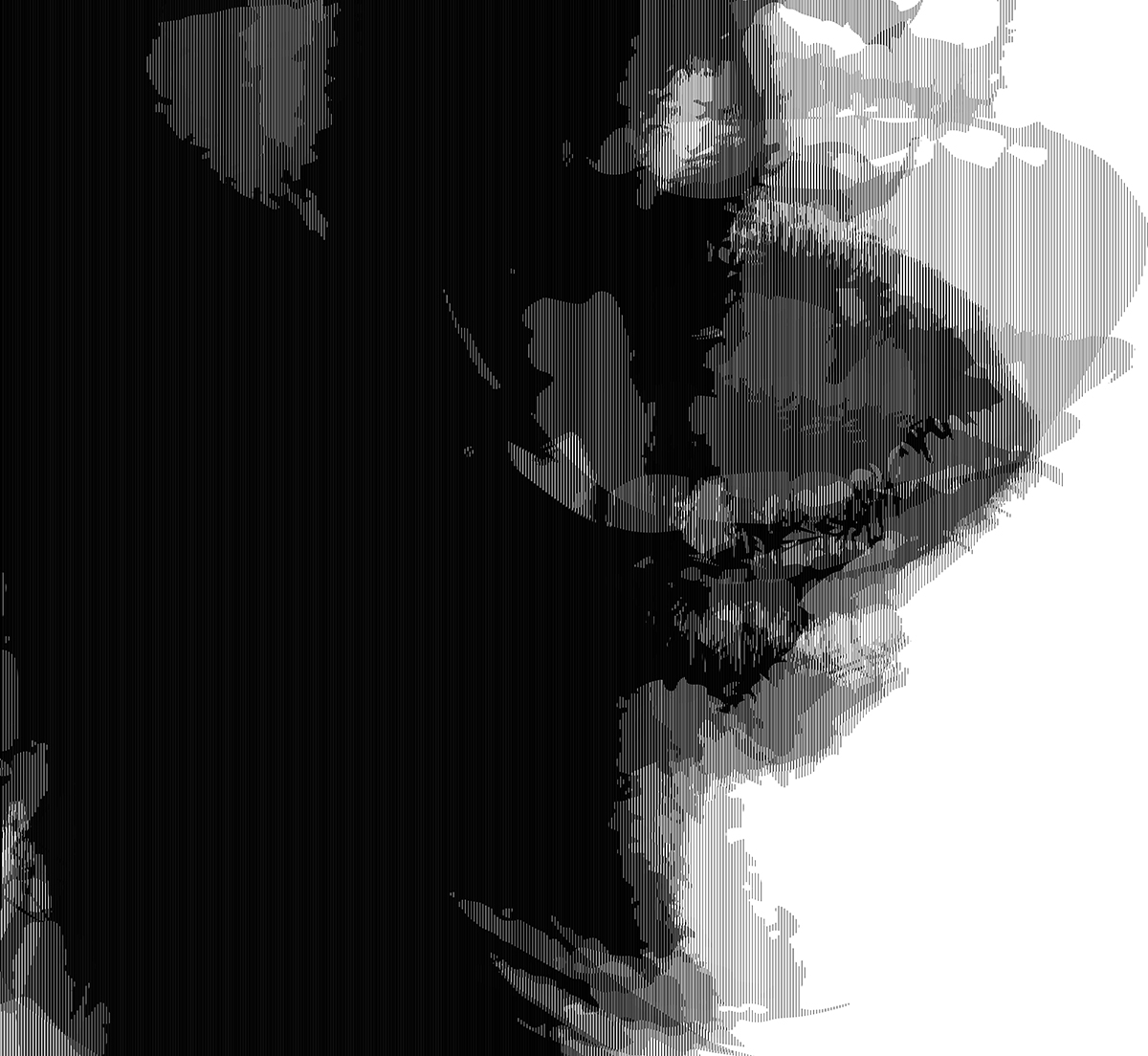 Breathing Room
Thursday 23 August 2018 - Friday 5 October 2018
The Commons 401 Richmond St. W. (4th floor)
SAVAC is excited to launch Natural Interruptions, a new series of artistic interventions in The Commons @ 401 Richmond. We will be inviting artists to make material interventions that respond to the nature of our new shared space; its history, spatial configuration, use of material, and access to light. Natural Interruptions will open with Breathing Room, an installation by Toronto-based artist Myung-Sun Kim.
As you approach the Research Centre in The Commons, you will find panels hovering over each other on the porous windows. You are invited to gently pull on the window frames. As the top lined panel glides over the back window frame – like combing through threads of a memory – the pattern on the window below becomes lips that move and animate, as if to whisper something to you in that single movement of breath. Lips that transmit intergenerational knowledge and vernacular histories, told through the plurality of voices embedded in artefacts.
Breathing Room is a site-specific multi-part installation with interactive window panels and text that reflects on the relational practices of archive-making. In the fluid movement between revealing and concealing, the whispering lips guide us to listen to the artefacts themselves, to hear the embodied histories and memories living in the images, placards, essays, and print materials. In line with Kim's other works, sensorial elements like taste, smell and sight serve as catalysts for feeling the weight of the living past and connecting to silenced histories. Breathing Room engages with the performativity of archives as a way of deepening and affirming hidden histories through felt knowledge.
Myung-Sun Kim is an interdisciplinary artist and a cultural programmer, currently based in Toronto. Her work as sculpture, performance, and socially engaged practice, explores ideas around foodways, undocumented history, fiction, memory, resilience, and community care. She has presented her work across North America and in Finland, including FADO Performance Art Centre, Gardiner Museum, Museum of Contemporary Art Toronto, Art Gallery of Ontario, articule, Plug In ICA, and Gendai Gallery. Recently, she completed her Fellowship with the Toronto Arts Council's Leader's Lab at the Banff Centre.
23
Opening Night
23 August 2018