Next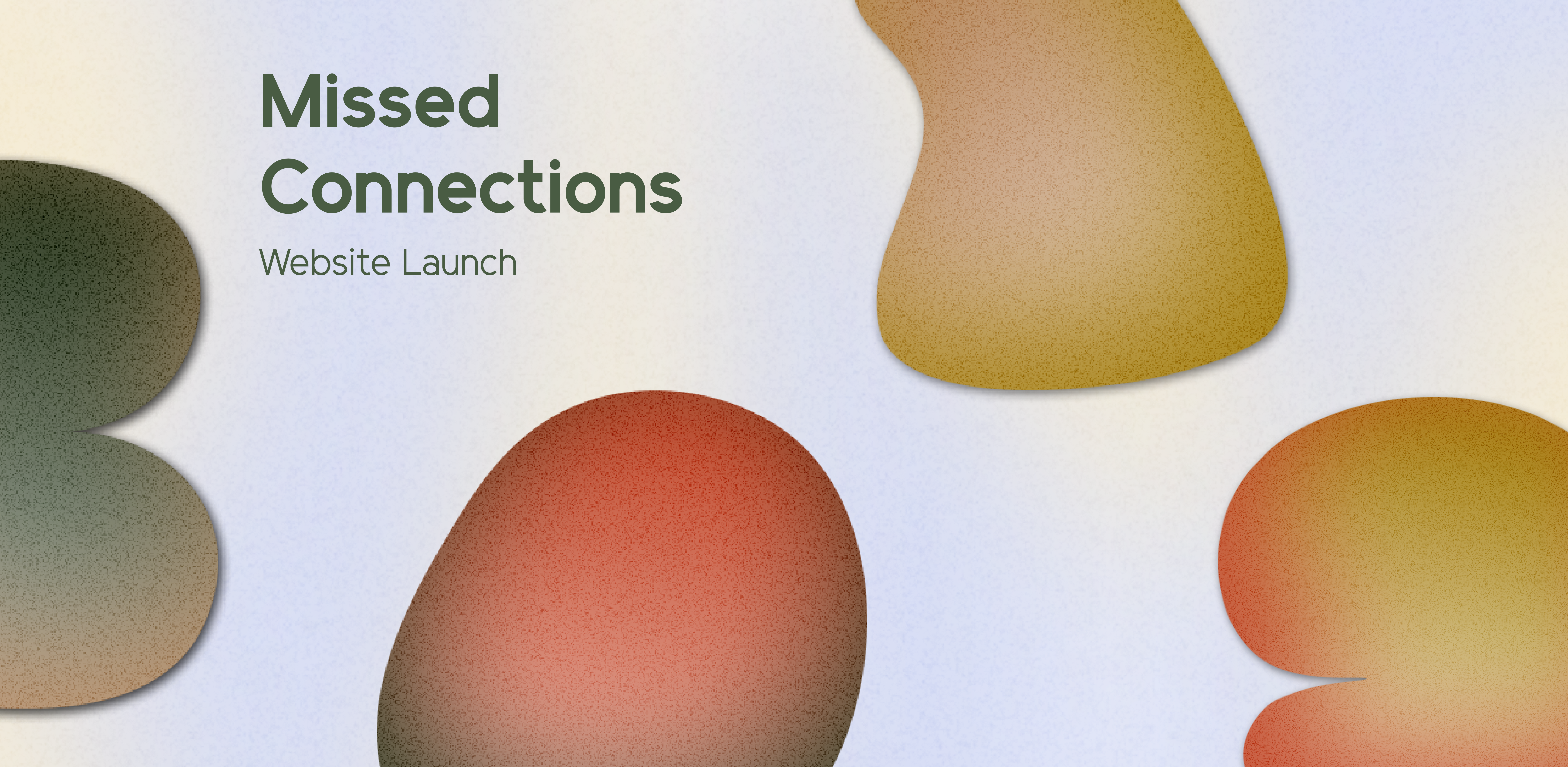 Missed Connections
Missed Connections is a site for artistic research and pedagogical experimentation. As a way of encouraging dialogue between artists, curators, and community members, Missed Connections unfolds through a series of lectures, conversations, screenings, publications, and workshops. The platform's ethos lies in the necessity for a return to convergence, and the sparks that occur when artists are given the chance to daydream.
Returning to the roots of being an Artist-Run Centre, SAVAC  prioritises artists' development and growth to make visible the missing connections of an artistic process. The platform lives off the intersections of divergent ways of being, thinking, and making. Missed Connections aims to loosen the constraints of material production by offering a space for reflection and collaboration. Artists share techniques and methodology without the pressure of a final product. They are invited to lay bare all the unseen labour, research, tangents, rabbit holes, and the ephemeral thoughts that are intrinsic to artmaking, which manifest as community resources and documentation.
The opening series features the situated and syncretic artistic practices of hiba ali, Parastoo Anoushahpour, Serena Lee, Aman Sandhu, and Annie Wong. Working and thinking across multiple disciplines and modes of learning, each artist has cultivated a set of tools over a sustained period of time that are shared with you on this online platform. While some projects came to fruition, others capture a moment in a longer process which continues to grow elsewhere. However fleeting, the program creates the time and space to hold onto these connections between people and ideas.
Click here to visit the Missed Connections Website!
Upcoming Event 
Screening of Parastoo Anoushahpour's The Time That Separates Us and Launch of Missed Connections Website
November 24, 2022, 7 – 9pm
7:00 pm – Reception
7:30pm – Missed Connections Website Launch
8:00pm – Screening & Discussion
The Commons at 401 Richmond St. W
You're invited to join us for the screening of Parastoo Anoushahpour's The Time That Separates Us followed by a conversation between Parastoo and curator Toleen Touq. The research work for this film can be traced on the Missed Connections Website. This website is a a platform created to support artists in their development and expanding their ideas, and sharing the preliminary labor, research, tangents and rabbit holes artists undertake in the midst of artmaking. We're excited to be launching the platform which hosts hiba ali's the black Indian ocean series, Aman Sandhu's Never No More Lonely, Annie Wong's How to be a Chinese Ally and Serena Lee's Opposite Day along with Parastoo Anoushahpour's The Time That Separates Us.
The Time That Separates Us
Parastoo Anoushahpour
Jordan/Palestine/Canada, 8MM and HD, 35 min
The Time That Separates Us circles the story of Lot's Wife and its related sites of mythology, ancient salt-rock formations found doubled across a contested border. In the process the Pillar of Salt becomes a portal through which to face the contemporary Jordan River Valley, its heavily militarized border and complex infrastructures of tourism, and the stigmatized realms of desire, sexuality, and gender encoded within this highly mediated political landscape.
Parastoo Anoushahpour (Iran / Canada) is an artist originally from Tehran now based in Toronto working predominantly with video and installation. She holds a BA in Design for Performance, University of the Arts London, Central Saint Martin's College of Art and Design; a Postgraduate Diploma from the Architectural Association School of Architecture (UK), and a Master of Fine Arts, Interdisciplinary Art, Media & Design from the Ontario College of Art & Design (Toronto). In 2019 she was artist in residence at the Mohammad and Mahera Abu Ghazaleh Foundation (Jordan), and a Chalmers Arts Fellow. Her recent solo and collaborative work has shown at Punto de Vista Film Festival, Tabakalera International Centre for Contemporary Art (Spain), Sharjah Film Platform, Viennale, NYFF, TIFF, IFF Rotterdam, Internationale Kurzfilmtage Oberhausen, Experimenta (Bangalore), and Media City Film Festival. www.p-f-r.com
Toleen Touq is a curator, cultural producer and facilitator working between Toronto, Canada and Amman, Jordan. In Amman, she is co-founding director of Spring Sessions (2014-ongoing), a yearly residency program that brings together artists, researchers and cultural practitioners in a collaborative and experiential learning environment that is fueled by responsiveness to place and deep curiosity. She co-initiated and co-curated The River Has Two Banks (2012-2017), a multi-disciplinary artistic platform that addressed the historical, political and spatial relations between Jordan and Palestine. In Toronto, she was artistic director (2018-2022) of SAVAC, a nomadic artist-run center dedicated to presenting and developing the work of marginalized artists on Turtle Island. She initiated Ways of Attuning (2021-2022) with Liz Ikiriko to study intimate and expansive curatorial practice with a group of emerging curators across the country. She is currently pursuing a Master's degree in Cultural Studies at Queen's University. Her writings have been published with Ibraaz, Sternberg Press, A Prior, Manifesta Journal and others.