Staff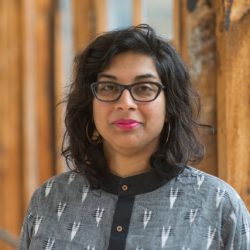 Indu Vashist
Executive Director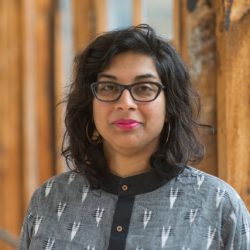 Indu Vashist
Executive Director
Indu Vashist has served as the Executive Director of SAVAC since 2013. Currently, she is serving her second term on Executive of the Board of MANO (Media Arts Network of Ontario), she sits on the Advisory Board of Blackwood Gallery, and the Advisory Council for Creative Time Summit hosted by The Power Plant Contemporary Art Gallery. She has written and published extensively including: "Redefining South Asia without Borders." (Art Gallery of Mississauga, 2013); "From Collective to Institution." (Surrey Art Gallery, 2015); "Family Photo Album." (Art Asia Pacific Vol 95, Sept/Oct 2015); "What do you do?: Basil AlZeri's You Do What You Love Because You Do One Two, and More Than Two."  (University of Waterloo Art Gallery, publication forthcoming). Prior to working at SAVAC, she had been equally splitting her time between India and Canada. In India, she worked with artist, queer and feminist arts organizations and collectives: Bombay-based Queer Nazariya International Film Festival, Delhi-based Nigah Media Collective, and Madras-based Marappacchi Theatre Group.
Toleen Touq
Artistic Director
Toleen Touq
Artistic Director
Toleen Touq is a curator, cultural producer and writer who has recently moved to Toronto. Her approach takes site-responsiveness as a methodology to build radical pedagogical platforms and alternative knowledge systems. Previously based out of Amman, Jordan, she co-founded Spring Sessions (www.thespringsessions.com), an annual residency program that brings together 20 artists, scholars and cultural practitioners in a collaborative and experiential learning environment for 100 days every spring. She also initiated The River Has Two Banks (www.theriverhastwobanks.net), a multi-disciplinary platform that addresses the historical, political and mobility commonalities between Jordan and Palestine. Her writings have been published with Ibraaz, A Prior, Manifesta Journal and others. She has received several fellowships from the Clore Leadership Program (UK), the Berlin Biennale (Germany), Art Dubai (UAE) and the Franchise Award from Apexart Gallery (NY). Over the past decade, she has worked as a mentor for emerging artists and looks forward to bringing her expertise to Toronto. toleen@savac.net
Sophie Sabet
Communications Coordinator
Sophie Sabet
Communications Coordinator
Sophie

Sabet is a Toronto based visual artist working predominantly in video. Her practice is often autobiographical and intimately traces the complexities and fluidity of the domestic sphere. She is interested in different forms of communication, creating space for empathy and the process of working through heterogeneous cultural and personal perspectives. She is happy to join SAVAC as the Communications Coordinator after completing a summer internship as the Project Coordinator for Ishtar's International Network of Feral Gardens!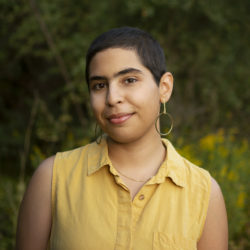 Nedda Baba
Programming Coordinator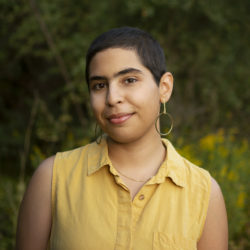 Nedda Baba
Programming Coordinator
Nedda Baba is SAVAC's newest team member, holding the position of Programming Coordinator. Based in Toronto, her artistic practice is reflective of personal narratives and how they subvert the perceived objectivities of dominant discourses in the media, culture, gender, and queer spaces. Her work vacillates between images, found objects, performances, and  interactive installations. She is also the co-founder of Dead Projects, a digital collective and  virtual project space for emerging and underrepresented artists. Nedda is a graduate of the  MFA program at York University, where she also completed her Bachelor of Fine Arts.
Board of Directors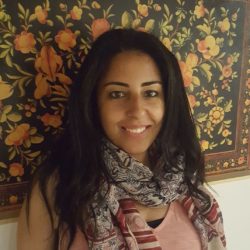 Yasmin Aly
Board Member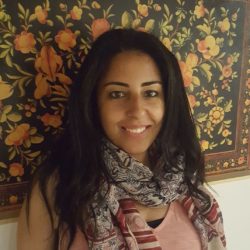 Yasmin Aly
Board Member
Yasmin Aly is a researcher, artist, and educator invested in seeing international and local artists contribute to Toronto and SAVAC through critical and contextualized art that speaks to the condition of a racialized cultural existence. Born in Cairo and drawing on lived and labour experiences in Germany and Egypt, she moved to Toronto in order to further explore concepts of coloniality, representation, feminist activism, and art. She is currently a doctoral student at the University of Toronto completing scholarship on Arab personage in European film (specifically German). She is a co-founder of the Postcolonial Reading Group; volunteer evaluator of the Regent Park Film Festival; and organizer in Cairo on issues of censorship and harassment. Her recent multi-media art pieces entitled "Fair & Lovely", part of the (Mus)Interpreted group exhibition (09/2017), reflected on racism in Egypt combining social media, glass work, and lived experiences of shadeism.
Mahshid Rafiei
Board Member
Mahshid Rafiei
Board Member
Mahshid Rafiei's work has been exhibited at Fri Art Kunsthalle, Fribourg (2018); Rheum Room, Basel (2018); Image Arts Gallery, Toronto (2016); and Libreria Cascianelli, Rome (2015). Recent collaborative and discursive projects have been presented at Mercer Union, Toronto (2018); Studio Theatre at Harbourfront Centre, Toronto (2017); and online at Temporary Art Review (2016). She participated in March Meeting 2019: Leaving the Echo Chamber at Sharjah Art Foundation, and she will be a resident at Darling Foundry, Montreal in Spring 2020.

Ananya Ohri
Board Member

Ananya Ohri
Board Member
Ananya Ohri is the Director of Home Made Visible. She holds a Master's degree in Cinema and Media Studies from York University where she researched participatory documentary processes, ranging from community based video work in India and Canada, to online cyber-community video creations. Until recently, she has sat on the board of the South Asian Visual Arts Centre, as well as the advisory committee for the LCO Media Co-op in  Kenya. Ananya is also a filmmaker; her work has shown in Canada and India, with her most recent piece given Best Film distinction at the Toronto Urban Film Festival.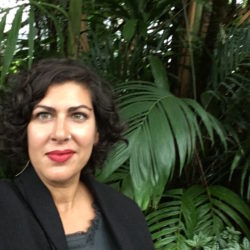 Swapnaa Tamhane
Board Member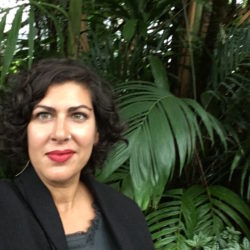 Swapnaa Tamhane
Board Member
Swapnaa Tamhane is an artist, curator, and writer. She was an Editor at Phaidon Press, London; Assistant Curator at The Power Plant, Toronto; and a Producer with Luminato Festival. Curated exhibitions include "In Order to Join – the Political in a Historical Moment," Museum Abteiberg, Mönchengladbach; CSMVS, Mumbai (2014-2015) and "HERE: Locating Contemporary Canadian Artists," Aga Khan Museum, Toronto (2017). Tamhane has been a Research Fellow with the Shastri Indo-Canadian Institute (2009), and an International Fellow with Kulturstiftung des Bundes (2013). She has been supported by Ontario Arts Council, Canada Council for the Arts, and Kunststiftung NRW. Tamhane and designer Rashmi Varma curated and wrote SĀR: The Essence of Indian Design, published by Phaidon Press (2016). She has exhibited her work at A Space Gallery, Toronto; articule, Montreal; and SAF Festival, Panjim, Goa. She also works in collaboration with artist Aman Sandhu under the name, August Fröhls, producing artworks and curatorial projects.  
Roxanne Fernandes
Board Member
Roxanne Fernandes
Board Member
Roxanne Fernandes (she/her) is an arts administrator and budding programmer from Tkaranto. The daughter of Guyanese immigrants, Roxanne is working to understand her lineage through migratory histories, storytelling, and the land. She writes, researches, and creates through a lens that is experimental, archival, photographic, and pedagogical. 
Roxanne studied to earn her Bachelors in art history, film studies, and english from the University of Toronto where in her final years she focused on contemporary photographic art and media. And afterwards, a postgrad certificate in arts administration and cultural management from Humber. Most recently she has worked at Images Festival, Reel Asian Film Festival, the Toronto Biennial of Art, and TIFF.