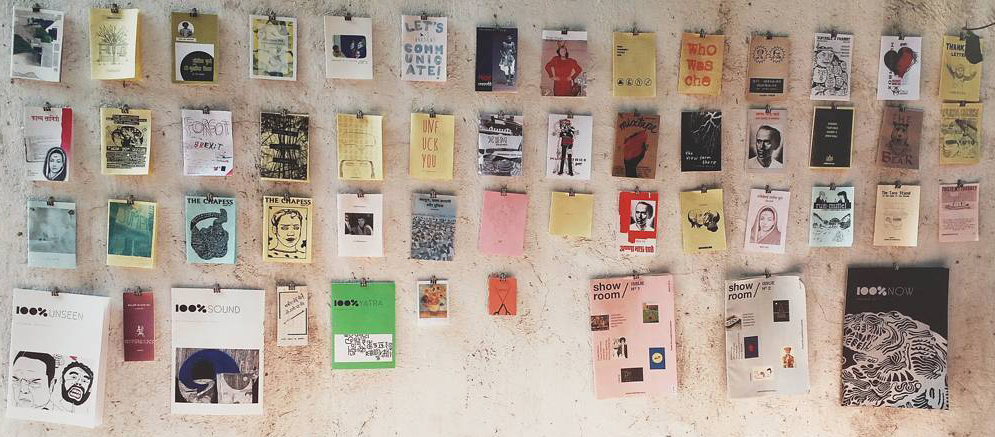 Aqui Thami
25 September - 16 December 2017
Darling Foundry 745 rue Ottawa, Montreal
In 2012, the Darling Foundry established its first India Residency Program to benefit artists and the community in order to confront ideas and art practices not easily accessible and allowing artists to be inspired by new territories. We are happy to announce that Darjeeling-based artist, Aqui Thami, is the receipt of the Darling Foundry's "India/Montreal Residency" this year. SAVAC will be supporting the research component of the residency. Based in Darjeeling, Aqui Thami uses art as a medium for storytelling, believing that it can truly empower individuals and communities. Through prints, photography, performance and direct action, Thami often collaborates with women and children from different neighborhoods, in order to construct a politically and socially engaged work. While particularly interested in Aboriginal issues in various geopolitical and historical contexts, the artist questions cultural structures of power through the lense of feminism, anti-racism and activism. Her work is rooted in traditions of participatory art and of artists books, while being closely linked to subcultures of zine and DIY (Do it Yourself).
Aqui Thami
 is a first generation indigenous artist and academic in India. Self-taught, she is part of the art collective
Bombay Underground
and is now pursuing a doctoral degree in Social Work, at the Tata Institute Of Social Sciences, in Mumbai.
25 Sept – 16 Dec 2017
Various Events
Darling Foundry
745 rue Ottawa, Montreal